5 Reasons Manufacturers Use a Duracell OEM Battery in Their Devices
High performance is a baseline for consumer electronics. If you're making any type of OEM battery-powered product, functionality is front and centre.  
If you're an OEM manufacturer, the batteries you use can make or break your brand reputation.
Duracell OEM batteries work to improve the quality, productivity, and efficiency of your products.   
For starters, they have higher capacity, sometimes having double and even triple the capacity of other batteries. 
Without further ado, we bring you the reasons why manufacturers use Duracell OEM in their products.
What Is an OEM Battery? 
OEM stands for "Original Equipment Manufacturer" and is used in different industries to denote different concepts linked to styles of product manufacturing. Many people are thus confused by the term.
An OEM battery is a battery that comes packaged together with an electronic device.
If you come across the label "OEM, not for retail sale" you'll be looking at one such battery. For example, Duracell OEM cells and regular Duracell cells are exact lookalikes, other than this label.
But what does this mean?
Unlike non-OEM or the 3rd party batteries which you find available in the market, OEM batteries are directly supplied by a device manufacturer.
This carries weight for the consumer (and thus for the manufacturer). They're reassured that by the time a battery reaches them it will have been:
Quality checked
Authorised 
Covered by a warranty
What's In It for Manufacturers? 5 Benefits of Using Duracell OEM in Their Products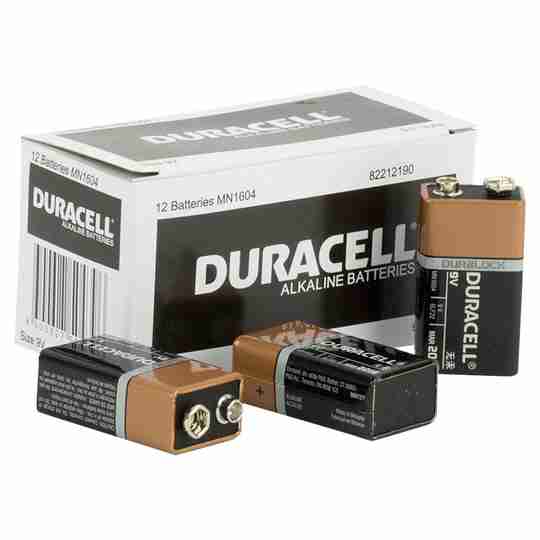 It Lets Their Brand
Stand for Quality
A Duracell OEM battery is ideal for manufacturers that put quality satisfaction high on their agenda. It provides more in terms of quality when compared to non-OEM batteries which do come with a lower price tag, but can't match up to OEMs. 
OEM batteries need to meet the manufacturer's specs and quality controls. As a result, consumers have peace of mind knowing they're getting their money's worth. 
And another important point. You can't produce batteries of the exact same quality all the time.
This is because minor variations in water content and the anode and cathode capacities can reduce the cycle life of the final battery. We're talking about getting 100 cycles instead of 500 out of a battery. 
Manufacturers of OEM devices are likely to reject those marginal batteries, which also factors in when it comes to pricing.  
It Helps Them Come Across as a Reliable Manufacturer
Manufacturers run their products on Duracell OEMs to introduce reliability into the equation.
Their customers can rest assured knowing where the batteries are sourced from.
"OEM batteries are usually fairly well quality controlled and are of known provenance. This was how Samsung was able to sort out the problems with the Note 7 batteries. 
They knew where they came from and knew their design." Michael Lipphardt, Engineer at Quality Electrodynamics
On the other side of the coin, aftermarket or 3rd party batteries can come from anywhere. Some will meet or exceed OEM battery specs, others won't, but it's sort of a hit or miss. 
Furthermore, Duracell guarantees some of its batteries against defects in materials and workmanship. 
It Builds Trust for Their Product 
Another one on the long list of benefits is that the Duracell brand name will rub off on a manufacturer's name.
Going for an incognito battery brand could give people pause for thought. Yet, having the world's #1 trusted battery brand powering your product makes all the difference in how they perceive your device.
Having "Powered by Duracell" branding with your product name gives consumers a signal they can trust the quality of your device. 
They can trust that what they're paying for is excellent battery life. 
Duracell AA alkaline batteries have an expected storage lifespan of seven years. Moreover, Duracell Coppertop AA batteries are guaranteed to have a 10-year storage lifespan. 
Both studies and Consumer Report testing support this claim. 
It Improves Performance of Their Battery-Powered Devices 
Duracell is the ultimate high-performing battery designed to turbocharge OEM devices. Customers get the maximum performance out of the product and everyone's happy. 
Customers are  more likely to buy a product with integrated OEMs knowing right upon purchase they will get the best experience. 
Duracell's advanced technology gives the manufacturer a head start over their competitors. 
A test conducted by electroanswers demonstrates Duracell's superiority in power capacity over other name-brand batteries. 
Duracell outmatched Kirkland by five minutes reaching a total lifespan of 5 hours and 56 minutes.
Other research confirms that Duracell AA batteries can power a device for approximately 100 hours with low drain items such as small toys and flashlights.
It Enhances Their Customer Shopping Experience 
An OEM product provides customers with an end product they can use right upon sale. But an OEM product with a Duracell OEM battery integrated doubles the effect. 
When manufacturers use "Powered by Duracell" logos on their packaging it takes their customer shopping experience to the next level. 
The standard "batteries included" or "batteries not included" phrasing is too weak. "Powered by Duracell" is a whole different story as it brings the message home. 
Customers know straight off batteries are included.  
Which Devices Can Be Powered By Duracell?
Duracell batteries can be used in a range of devices. For example, Duracell AA alkaline CopperTop batteries find good application in remotes, flashlights, and smoke detectors. 
Their AAA counterparts keep motorized toys, alarms, and portable gaming consoles running like clockwork. 
They deliver optimal performance for many battery-powered products and gadgets, depending on model and battery size.
Below are just a few examples.
| | | | |
| --- | --- | --- | --- |
| Battery Models | CopperTop AA alkaline | Rechargeable AAA | Specialty Batteries |
| Available Sizes | AA, AAA, C, D, 9V | AA, AAA, NiMH | Varies |
| Battery application | Toys, calculators, smoke detectors radios, portable electronics | Video game controllers, baby monitors, etc | Cameras, GPS trackers, child locators |
Can You Recharge Duracell OEM?
Yes. Duracell rechargeable batteries are designed and developed for long-lasting performance. They're good for devices intended for consistent use, such as game controllers.
Duracells are reliable and long-lasting. In short, they can last up to 10 years with regular recharging and normal use. 
Are There Fake Duracell Batteries?
Sometimes you'll come across a Duracell fake, this can often happen if you buy from Amazon. A good case in point here are the Duracell Coppertop batteries that are available in the market in several models.
These are all visually different.
Be sure you're buying a genuine Duracell, buy from an authorised retailer or a trusted distributor.
Let Duracell OEM Drive Your Business Forward
Including Duracells while a product is being assembled makes much business sense. For starters, people will infer your product can be trusted if it's powered by a reliable battery maker.  
But this brings more extra value to your OEM business. You get to work with a dependable supplier so you smoothly segue to your end product. When everything's put together, people know they're getting the most out of your product.
But wait, there's more. Duracell facilitates OEM partnerships for device manufacturers with its "Powered by Duracell" program.  
The crew over at HBPlus Battery Specialist can be your shortcut to having Duracell OEM assembled and installed in your product.
HBPlus Battery Specialists is Australia's largest volume distributor of Duracell bulk batteries. We sell only batteries that are 100% checked for quality assurance. 
And here's the best part—they're delivered to your door in one working day. If you order over 50,000 items expect them to reach you in 3-5 days.
Ready to step up your device performance? That one's easy—now you have a reputable battery maker and supplier to make things super easy for you.