Emergency Lighting Batteries Top Facts
What are emergency lighting batteries? Emergency lighting batteries are the kinds of rechargeable batteries used for emergency lights. There are two kinds of emergency lighting battery: the sealed lead-acid battery, and the nickel-cadmium battery. The sealed lead-acid battery contains lead alloy plates that are immersed in acid. When the acid breaks down the plates it produces electricity. The nickel-cadmium battery is a dry rechargeable battery with two metals separated by a non-conductive layer that causes the metals to react with each other magnetically and leads to the production of charged electrons forming electricity.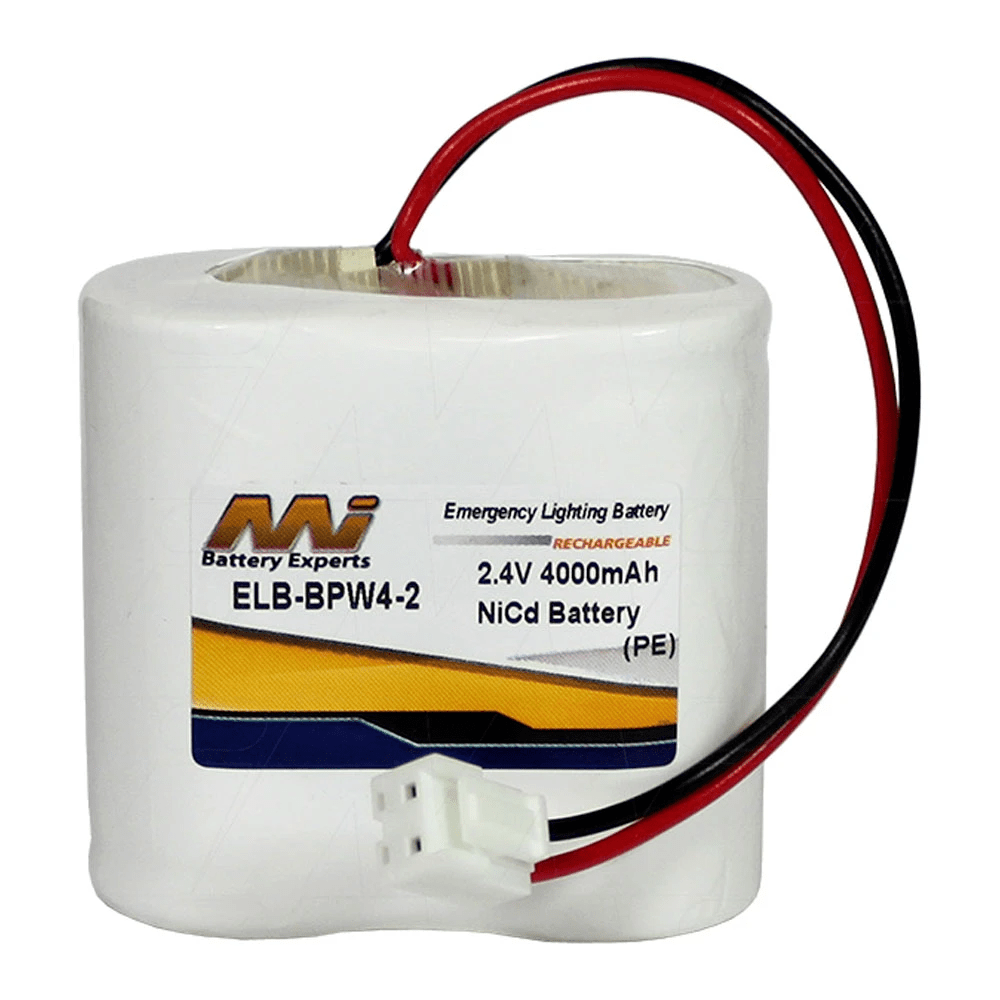 | | |
| --- | --- |
| Voltage | 2.4V, 3.6V, 4.8V, 6V, 7.2V, 8.4V, 9.6V, 12V |
| Chemistry | Nickel Cadmium (NiCad), Nickel Metal Hydride (NiMH), Sealed Lead Tin |
Frequently Asked Questions
How long do emergency light batteries last?
Since most power outages averaged one hour on its maximum, emergency batteries last only one hour on its prime power. How-ever more emergency batteries last until four hours.
Which emergency lights can kill a battery?
The hazard lights are known to be heavy energy users. That's why using emergency batteries too long for hazard lights can drain them.
How to know if emergency lighting is working?
There is a key switch, you will put the test key into it and click into test mode. If all the lightings are working in the area, then there is no problem with the emergency lighting and you can switch back the key into the normal mode.
How often emergency lighting should be tested?
A span of a regular one month test is recommended to test the functionality of emergency lighting.
Do you offer bulk pricing?
Yes, we offer bulk pricing for emergency lighting batteries and other products we have. As Australia's direct battery supplier and wholesaler, we are unmatched in providing excellent quality batteries at unbeatable prices. Contact HBPlus Battery Specialists now for more savings and faster delivery.