Procell Intense Battery Top Facts
What is a Procell Intense battery? A Procell Intense battery is a more powerful battery compared to the Pocell Alkaline batteries. These are engineered to last the longest possible time for high drain devices. These are used in such appplications as security cameras, soap dispensers, electronic door locks, flashlight, paper towel dispenser, automatic odorizer, and many other related puposes. The Procell Intense series are formally known as Procell Alkaline Intense Power 9V, Procell Alkaline Intense Power AA, Procell Procell Alkaline Intense Power C, and Procell Alkaline Intense Power D size batteries.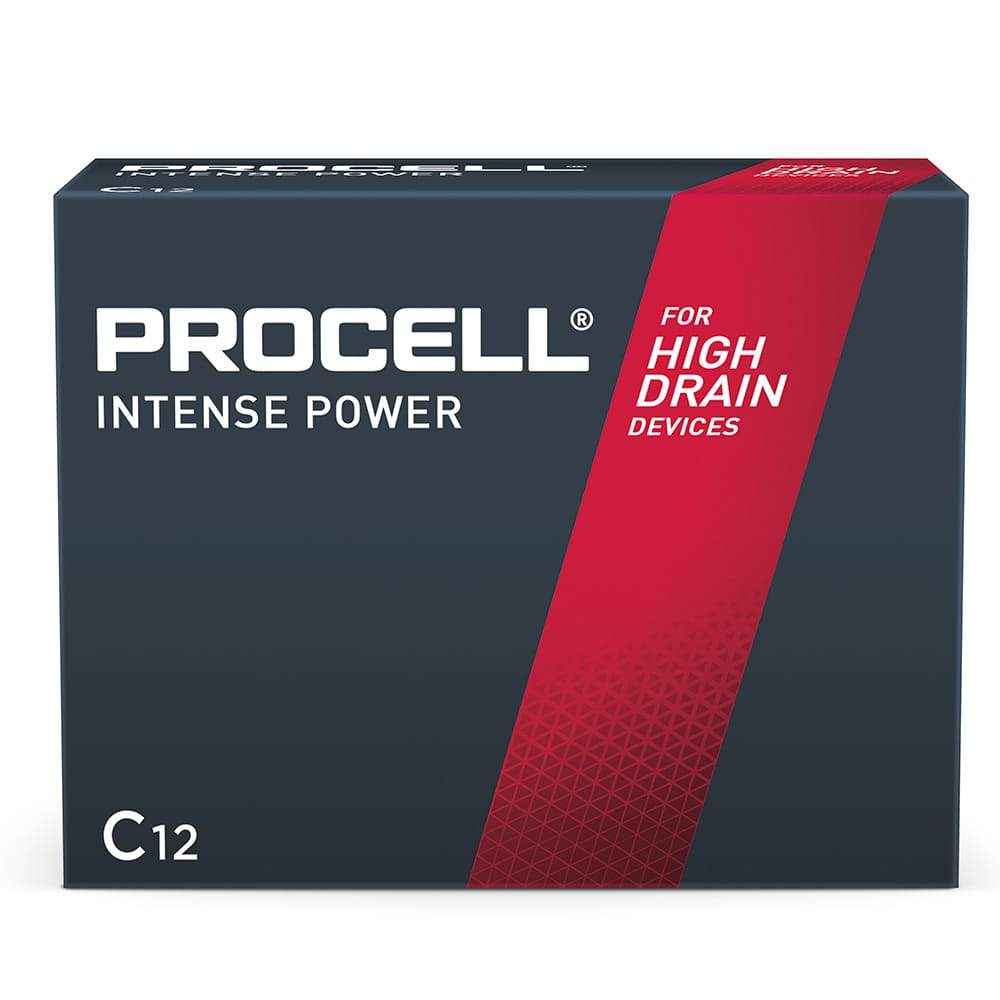 | | |
| --- | --- |
| Dimensions | Length Approx: 44.50 - 61.50 mm Diameter Approx: 10.50 - 34.20 mm |
| Voltage: | 1.5V, 9V |
| Chemistry | Alkaline |
Frequently Asked Questions
Are Procell batteries made by Duracell?
Yes, Procell batteries are manufactured and designed by this giant battery company. Procell batteries are re-brand of the Duracell batteries. These batteries are re-engineered for increased longevity and durability. Procell Alkaline batteries and Procell Intense Alkaline batteries are made to meet the demands of the current heavy use and modern technological innovations.
How long does a Procell battery lasts?
A Procell battery can last for about 10 years or even longer in the case of the Procell Intense battery range.
Do you offer bulk pricing?
Yes. If you are wondering where to buy Procell Intense bulk batteries and other Procell - Duracell products, just contact the Battery Specialists and we are always ready to assist you for greater savings and excellent battery performance. We guarantee of giving you longer lasting batteries at the most competitive market price.