Two Way Radio Battery Facts
A two way radio battery is a special battery designed for walkie-talkie and other models. Two way radio batteries have three main types. These are Nickel Cadmium (NiCad), Lithium Ion (Li-ion), and Nickel Metal Hydride (NiMH). Motorola IMPRES batteries and the KVCKenwood KNB and KAS batteries are among the two way radio vendor batteries.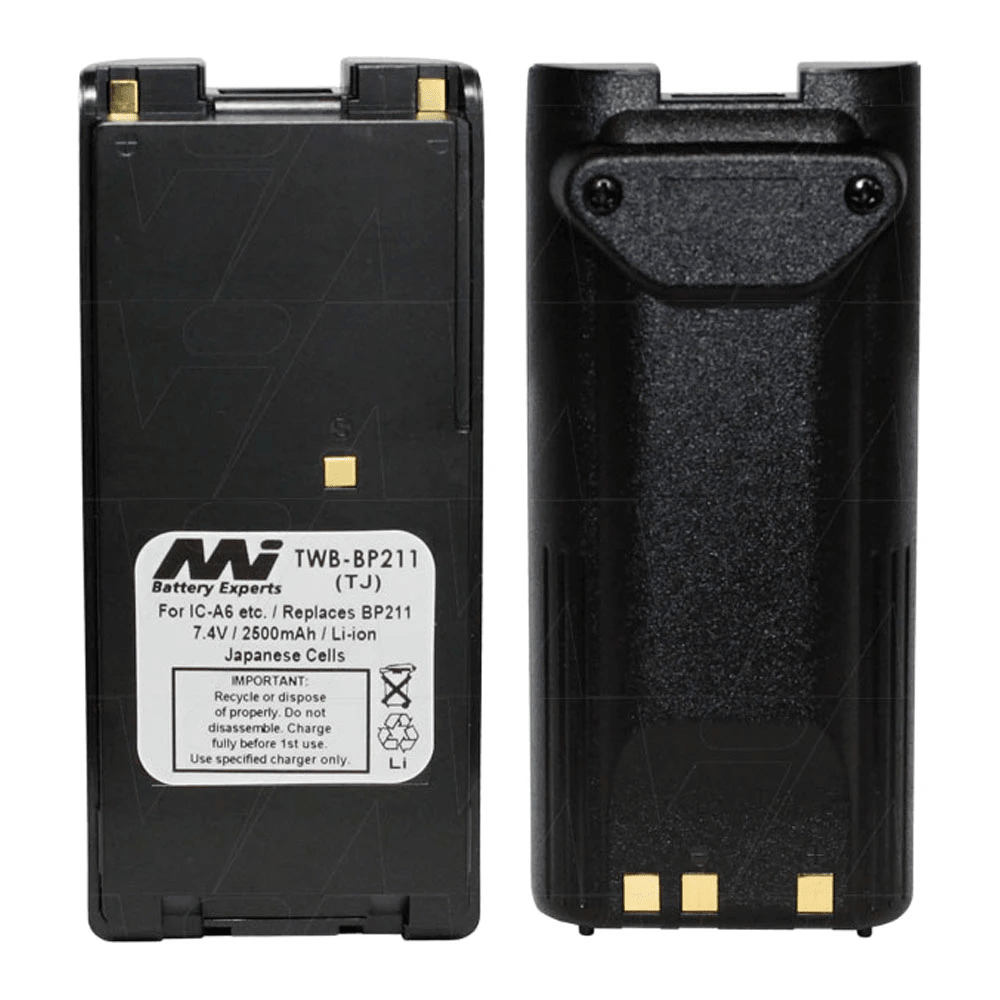 | | |
| --- | --- |
| Dimensions | Diameter Approx: 17.20 - 118.30 mm Height Approx: 11.00 - 130.50 mm Length Approx: 7.10 - 157.00 mm |
| Voltage: | 12V, 13.2V, 14.4V, 3.6V, 3.7V, 4.8V, 7.2V, 7.4V, 7.5V, 8.4V, 9.6V |
| Chemistry | Lithium-ion (Li-ion), Nickel Metal Hydride (NiMH), Nickel Cadmium (NiCad) |
Frequently Asked Questions
How long do walkie talkie batteries last?
Walkie talkie batteries last between 18 and 24 months. This is an average duration as there are different factors that can affect battery life.
How much does a two way radio cost?
A two way radio costs around $1500 - $7000 each. The price varies on such factors as brand, features, and capabilities.
Do you offer bulk pricing on two radio batteries?
Yes, we do. We have different bulk pricing plans to suit your specific battery requirements for two way radios. Get a free quote and save more on bulk batteries. Contact the Battery Specialists now !