Primary Batteries Information
Primary batteries are disposable and non-rechargeable. Primary batteries are also known as dry cells. These batteries can have alkaline, zinc chloride, lithium, lithium thionyl, silver oxide, and zinc carbon chemistries. These all yield an initial voltage that ranges from 1.55 to 1.7 volts. Reaching the end point, the voltage declines to 0.8V.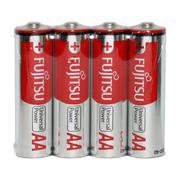 | | |
| --- | --- |
| Dimensions | Length Approx: 1.55 - 58.0 mm Diameter Approx: 4.8 - 33.0 mm |
| Voltage | 1.4V, 1.55V, 1.5V, 10.5V, 10.55V, 10.8V, 10.12V, 12V, 15V, 2x3.6V, 22.5V, 3.5V, 3.67V, 3.6V, 30V, 3V, 4.5V, 4X3.6V, 6V, 7.2V, 9V |
| Chemistry: | Alkaline, Carbon Zinc, Lithium, Zinc Air, Silver Oxide, Lithium Thionyl |
ECR2032, DL2032, ST-T15, 5004LC, 357, 386, 389, 391, 365, 380, 399, 372, 370, 392, 396, 361, 376, 303, 301, 344, 390, 366, 394, 395, 371, 373, 384, 329, 362, 315, 346, 377, 364, 321, 319, 379, 317, 335, 348, 317,EPX76 , 386, 389, 391, 392, A76, 186, 189, 191, 192, CR2032, 2025, CR2016, CR1632 , CR1616, CR1620 , CR1220 , CR1216 , 2CR5 , CR-P2, CR123A , CR2 , J, SB-B9, SR44, SR43, SR54, SR57, SR69, SR41, SR59, SR58, 280-52, K3-A, 4003, AM4, PC2400, HP16, UM-4, 7526, AM4, MX2400, R3, LR3, LR14, DCLR2, 910A, SF12-BB, 522, AM4, R6
FAQ
Want to know more about primary batteries?
Primary batteries are usually classified into two main types: alkaline and coin cell batteries. Alkaline batteries got the name from its basic chemical composition Zinc and Manganese dioxide, using the purely alkaline electrolyte, potassium hydroxide. The power density of an alkaline battery is 100Wh/Kg.
Coin cell batteries, on the other hand, have also that natural alkaline composition. Silver oxide chemicals and lithium are used in the manufacturing of the coin cell batteries. This provides a more stable voltage in small battery size. The power density of a coin cell battery is 270Wh/Kg.
Which of these two primary batteries should I choose?
Some devices require a specific type of primary battery to use. However, if you have the option to choose which type of non-rechargeable battery and device type for personal or even professional use, you should know all the pros and cons of these two primary batteries along with the respective applications.
ALKALINE BATTERY ADVANTAGES:
Greater efficiency

Greater compatibility with the various portable devices

Long life cycle and shelf life

Low leakage

Less discharge when idle

Small
ALKALINE BATTERY DISADVANTAGE:
Somewhat expensive but you got all of the benefits mentioned above
Applications: It is used in small handheld gadgets, remote controls, watches, torches, etc.
COIN CELL BATTERY ADVANTAGES:
Lightweight and small

Long shelf life

Low cost

High nominal voltage

High density

Can be arranged serially to easily get high voltages
COIN CELL BATTERY DISADVANTAGE:
Requires a holder

Low current draw capacity
Applications: It is used in very small electronic products, wall clocks, wrist watches, etc.
Do you offer bulk pricing for primary batteries?
Yes, as Australia's leading battery wholesaler, we have a wide range of products available in bulk. These include primary batteries of any reputable brand and other related accessories. Just feel free to contact us either by phone or e-mail and we'll be in touch with you shortly.