Wireless Headset Battery Quick Facts
Are you looking for the best wireless headset battery replacement for your device? HBPlus Battery Specialists is Australia's leading battery wholesaler and direct supplier of excellent quality batteries for wireless headsets and other specific battery requirements. Get the unbeatable Plantronics wireleress headset battery replacement or any other highly reputable brand you may have. We offer such special batteries for Sennheiser, Nokia, Motorola, Earmuff, Nolan, Blueant, and Sony. Our wireless battery range also include replacement batteries for Telex. You can also get Bluetooth battery for V3 Carkit and BTHF0009 Carkit. You may also shop for your favorite wireless headset batteries by voltage as 2.4V, 3.7V, and 7.4V respectively. Or shop for these batteries accoriding to such chemistries as Lithium-Ion (LiIon), Lithium Polymer, and Nickel Mertal Hydride or NiMH.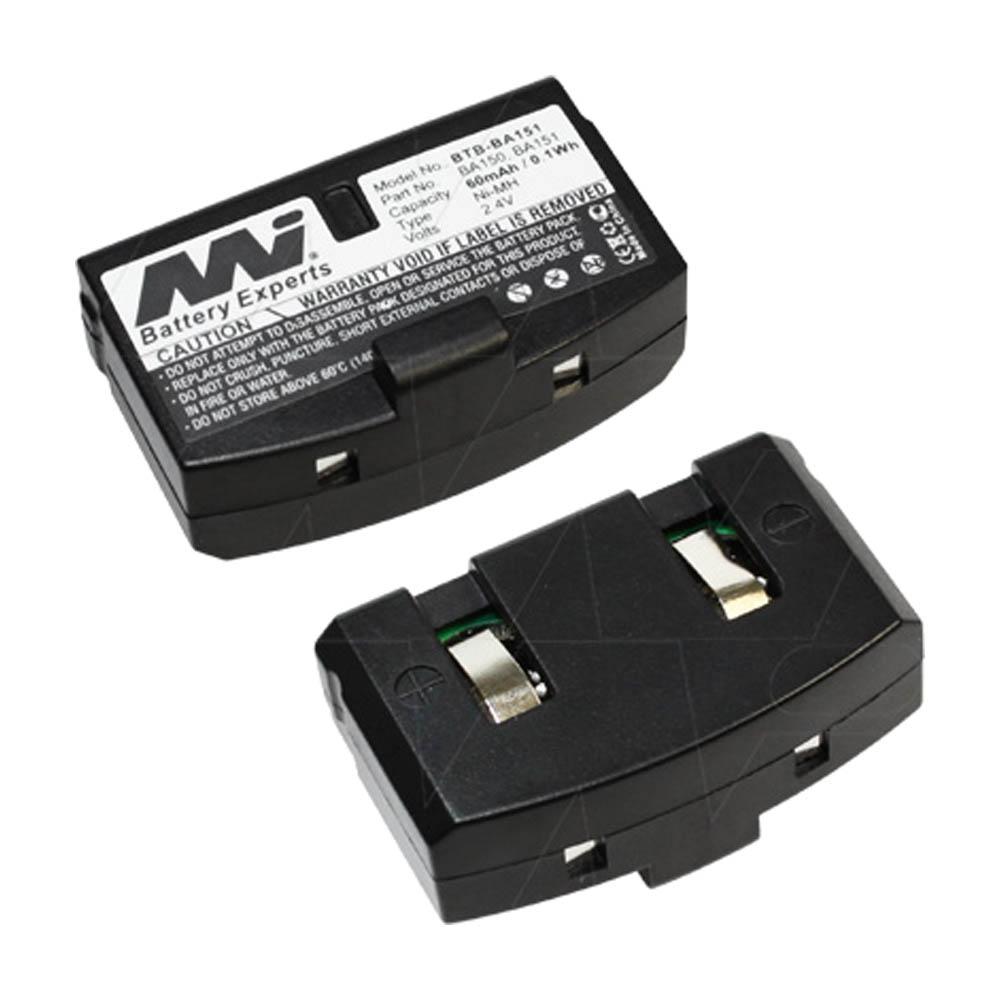 | | |
| --- | --- |
| Dimensions | Diameter Approx: 5.00 - 42.00 mm Height Approx: 4.00 - 78.60 mm Length Approx: 4.90 - 91.50 mm |
| Voltage: | 2.4V, 3.7V, 7.4V |
| Chemistry | Lithium-ion (Li-ion), Nickel Metal Hydride (NiMH), Lithium Polymer (LiPo) |
Frequently Asked Questions
How long does the battery last on charged wireless headphones?
On average, charged wireless headphone batteries can last for about 25 hours or even higher before it needs to be recharged. In the case of wireless earbuds, most users claim that these batteries last for 5 to 8 hours.
How to maximise bluetooth headset battery life?
You can increase or maximise your bluetooth headset battery life if you charge directly to the bluetooth headset instead of charging with a dock or charging box. Charging directly even speeds up the charging process. It also helps you take care of your device's battery.
Do you offer bulk pricing?
Yes, we do. We have the various bulk pricing plans that you can avail based on your specific battery requirements and aesthetic preferences. Feel free to contact us now for a free quote and faster service.