D Batteries Bulk Quick Guide
What are D Size Batteries?
Technically known as the R20, D size batteries are cylindrical cells that come as both primary and rechargeable batteries, depending on the battery chemistry. Having a nominal voltage of either 1.25V or 1.5V, these batteries are mostly used in transmitters, radio receivers, large flashlights, and other high current drain applications. D size rechargeable batteries are larger than the C, AAA, and AA batteries.
Why go for bulk batteries? D batteries bulk is great for saving both of your time and money without running out of batteries to avoid any delay at work or at play. One important thing about buying bulk batteries is that you get original high grade batteries at low prices that are quite unbeatable in the market. These are Duracell D bulk batteries, Procell INTENSE Power D Size Battery Bulk, Energizer Max Plus D Alkaline Battery, Energizer Industrial D Battery bulk, and many more. At HBPlus Battery Specialists Australia, you can always be sure to get the highest quality D bulk batteries at the lowest possible price to ensure you get the best value for your money and reduce business expenses for more savings.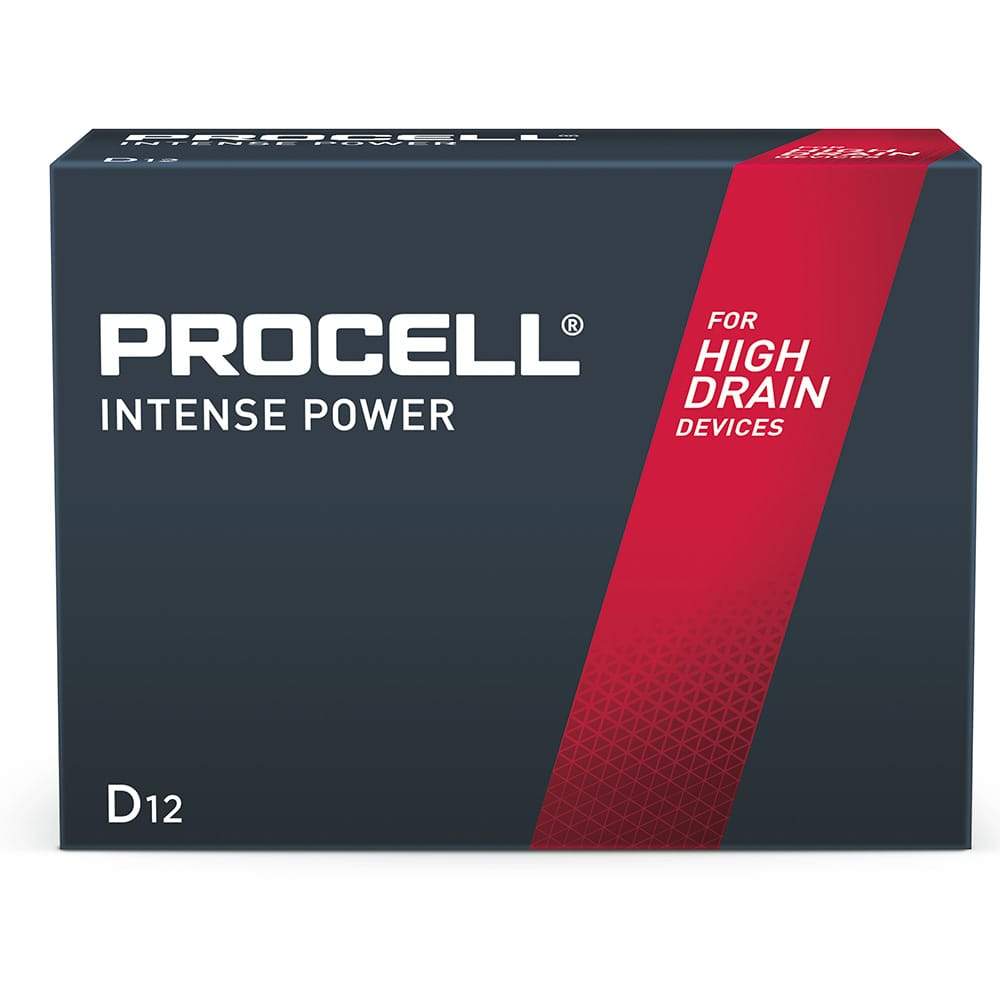 | | |
| --- | --- |
| Dimensions | Length Approx: 34.20 - 34.20 mm Diameter Approx: 61.50 - 61.50 mm |
| Voltage: | 1.2V, 1.5V, 2V, 3.6V, 3.9V |
| Chemistry | Alkaline, NiCAD, NiMH, SLA, Lithium Thionyl Chloride, Lithium Manganese Dioxide, Lithium Sulfuryl Chloride, Lithium Bromine Chloride, Lithium Sulfur Dioxide |
13A, 13D, LR20, R20, HR20, ZR20, KR20, U2, HP2, MN1300, MX1300, BA-30, Mono Goliath Type 373
Frequently Asked Questions
A D-size battery has a shelf life of 3- 5 years. It lasts for 36 hours and 3 minutes, which is up to four times longer than the AAA battery and twice longer than the C battery.
How much are rechargeable D batteries?
The price of rechargeable D batteries varies from its chemistry, brand, and other related factors. Buying batteries in bulk lets you save more even for your next orders. To get the best prices for high-quality rechargeable D cell batteries Australia, contact HBPlus Battery Specialists now, the country's leading direct supplier and wholesaler you can trust for quality, quick shipping and affordable rates.
Which D battery lasts the longest?
Energizer Max D Alkaline Batteries are said to last the longest. It has a maximum shelf life of 10 years under proper conditions.
Where to buy D batteries?
HBPlus Battery Specialists Australia offers a wide range of rechargeable D batteries and other related products with proven excellent quality service and guaranteed customer satisfaction through the years. Contact us now for the premium bulk batteries and rechargeable D size batteies for a free quote on the most affordable deals truly made just for you.
Do you offer bulk pricing on D batteries?
Yes, we offer bulk pricing on D batteries. Click here for more information on D bulk batteries' pricing plans. You may also call 03 9770 8235 or talk to our chat support agent for orders and other concerns.