Eneloop Bulk Batteries Australia Fast Facts
Eneloop and Eneloop Rechargeable Batteries
Eneloop batteries are the next generation in rechargeable batteries! The Eneloop battery range features Low Self-Discharge (LSD) and Ready to Use (R2U) technology, in one high-powered premium quality rechargeable battery.
Also, our Eneloop batteries are available in bulk quantities for the high volume user. At HB Plus Battery Specialists you'll find all the Eneloop batteries you need to power all your devices, gadgets and tools.
All the accessories you need included Eneloop quick chargers
We are also the supplier of chargers to ensure your batteries are ready to go when you need them. A flat battery is no use to anyone, regardless of whether itÕs a rechargeable or not. Our battery charger range is specially designed to work with Eneloop rechargebles, making sure you get the most out of each and every cell. You can enjoy more than 2000 reuses of the environmentally conscious Eneloop range.
Take advantage of our delivery and great Eneloop prices
At HB Plus Battery Specialists, we are committed to bringing more people the best possible batteries at prices everyone can afford. Add to this the convenience of buying online from our team of experts and youÕre assured of an experience youÕll want to repeat every time you need new rechargeable batteries. We also offer fast delivery anywhere in Australia, which means you can expect our high quality products delivered straight to your doorstep.
Speak to us today and find out more
For more information about anything in our product range, please do not hesitate to get in touch. We will be happy to discuss your needs and help you choose the batteries that are ideal for your requirements. Call us on 03 9770 8235 to talk to one of our staff. Alternatively, use our contact form and we will get back to you as soon as we can.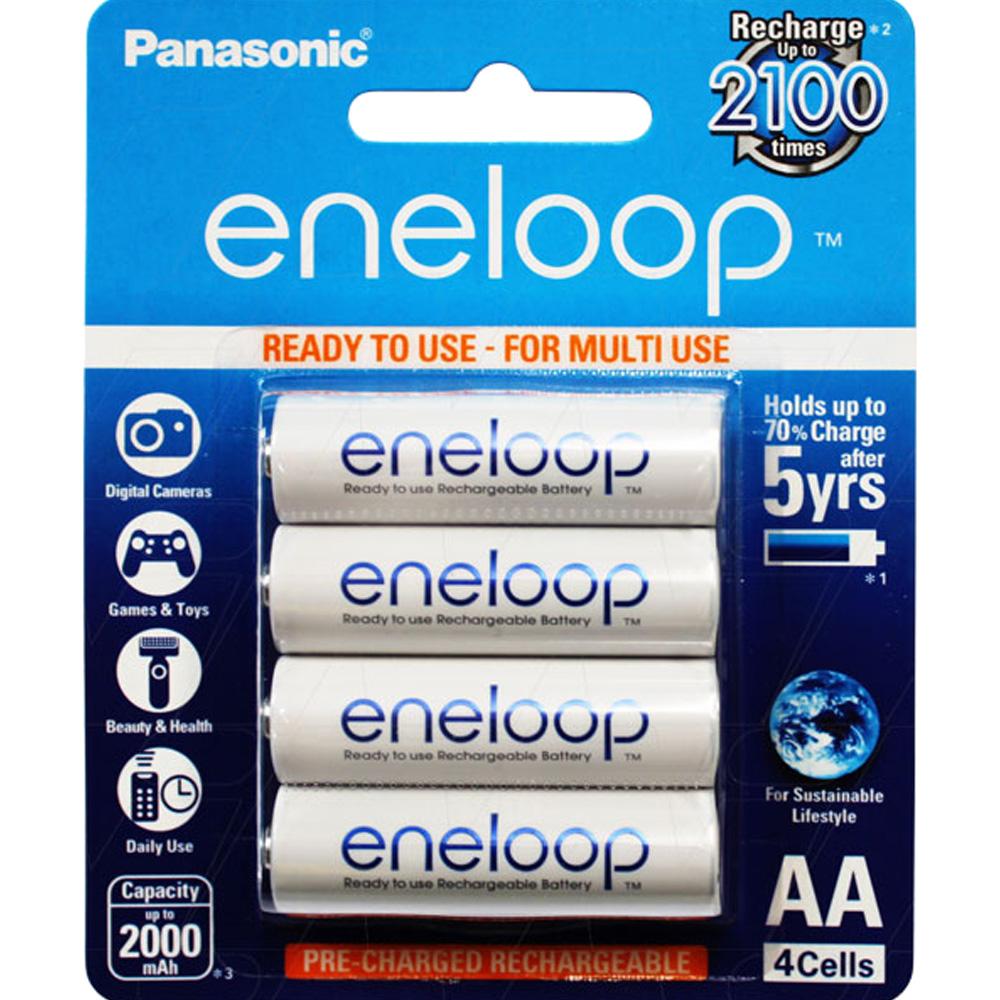 | | |
| --- | --- |
| Dimensions | Diameter Approx: 10.50 - 66.00 mm Height Approx: 27.00 - 50.40 mm |
| Voltage: | 1.2V, 4.8V, 6V, 7.2V, 9.6V |
| Chemistry | Nickel Metal Hydride (NiMH) |
Frequently Asked Questions
Can Eneloop batteries be charged in any charger?
Yes, Eneloop batteries can actually be charged in any NiMH battery charger. However, for safety reasons, do not use ultra fast chargers and dumb chargers.
How long do Eneloop batteries hold a charge?
Eneloop batteries are designed to hold 70% of charge for a period of 10 years.
Do you offer bulk pricing?
Yes, we do. We have various bulk pricing plans to suit every battery requirement and specific preferences. Get more savings with Eneloop bulk batteries.
Contact us
for a free quote.