Solar Batteries
Solar batteries are the batteries used for your solar devices. These batteries could range from the AA batteries or AAA batteries to mid-range batteries in terms of size and the large ones. These are used for different solar-powered devices such as the solar LED light, solar obstruction aviation light, solar charge controllers, solar power meters, and solar deep cycle batteries.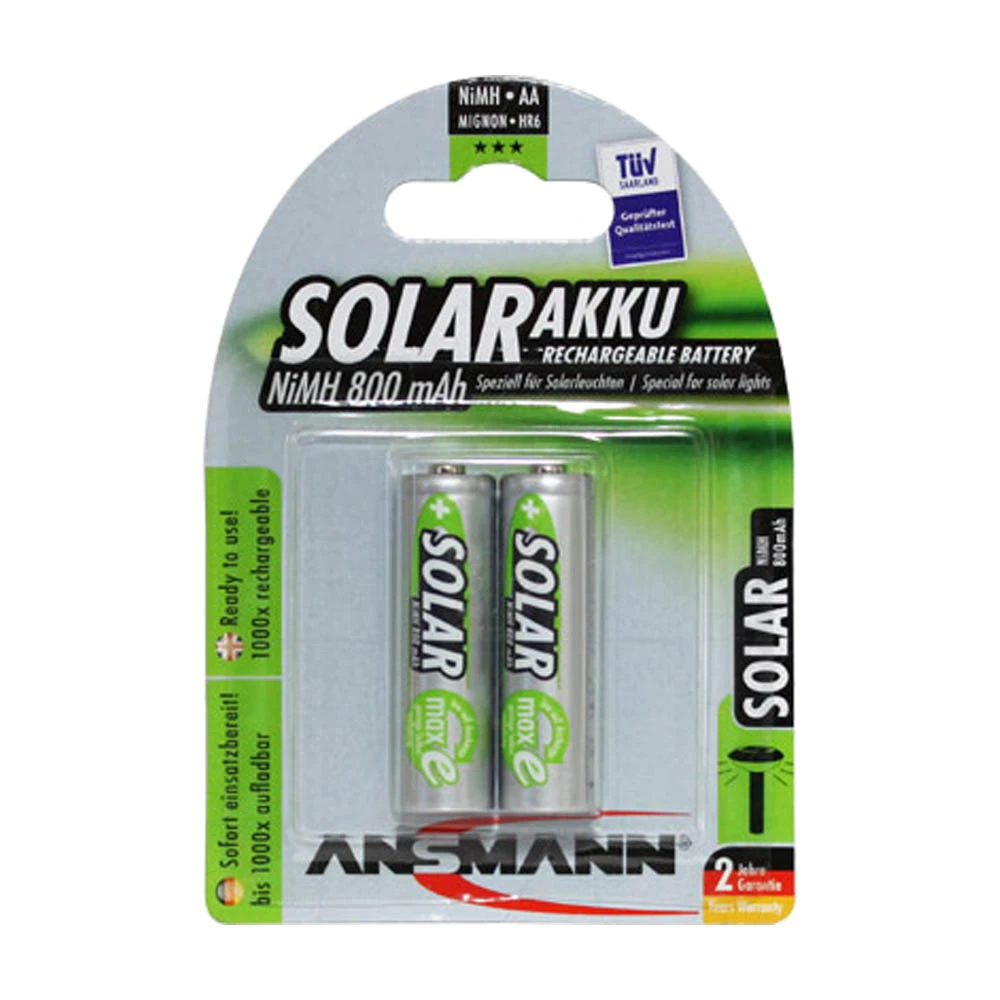 | | |
| --- | --- |
| Dimensions | Diameter Approx: 10.30 - 51.40 mm Height Approx: 4.30 - 68.50 mm Weight Approx: 3.80 - 624.0 g |
| Voltage: | 1.2V, 12V, 3.6V, 3.7V, 5V, 6V |
| Chemistry | Lithium-ion, NiMH, AGM |
Frequently Asked Questions
Can I use normal battery in solar inverter?
Yes, solar batteries are 100% compatible with normal inverters. However, if you have plans of adding solar panels to your normal inverter, opt for exide solar tubular battery than the normal battery for greater effiency.
What type of battery is best for solar?
Lithium-ion batteries are the best choice but when it comes to price, some go for the more affordable ones. Lead Acid batteries are also used and tested for off-grid energy systems.
Do you offer bulk pricing?
Yes, we do. We have different bulk pricing plans for your battery requirements. Save more with bulk batteries. Contact us now for a free quote and best battery deals.