Bulk Size C Battery Information
What is a C battery? Technically known as the R14 (IEC) or 14 (ANSI), the C battery pertains to the standard battery size. This is the reason why this is sometimes called the C-size or size C battery. Its nominal voltage is 1.5V and can hold a maximum of 8000 mAh. The C battery comes as both primary and rechargarble battery. The dry cell battery is usually used for musical instruments, flashlights, and toys. The C size rechargeable batteries are used in oil tank level monitoring, gas and leak detectors, and industrial applications among others. C batteries are available in both retail and wholesale. Popular brands of the size C bulk batteries include Procell INTENSE Power C Battery Bulk, Procell-Duracell, Enegizer Max C Bulk, Enegrizer C Industrial Bulk and many more. Buying size C bulk batteries give you the convenience of having batteries anytime, anywhere while enjoying more savings and discounts.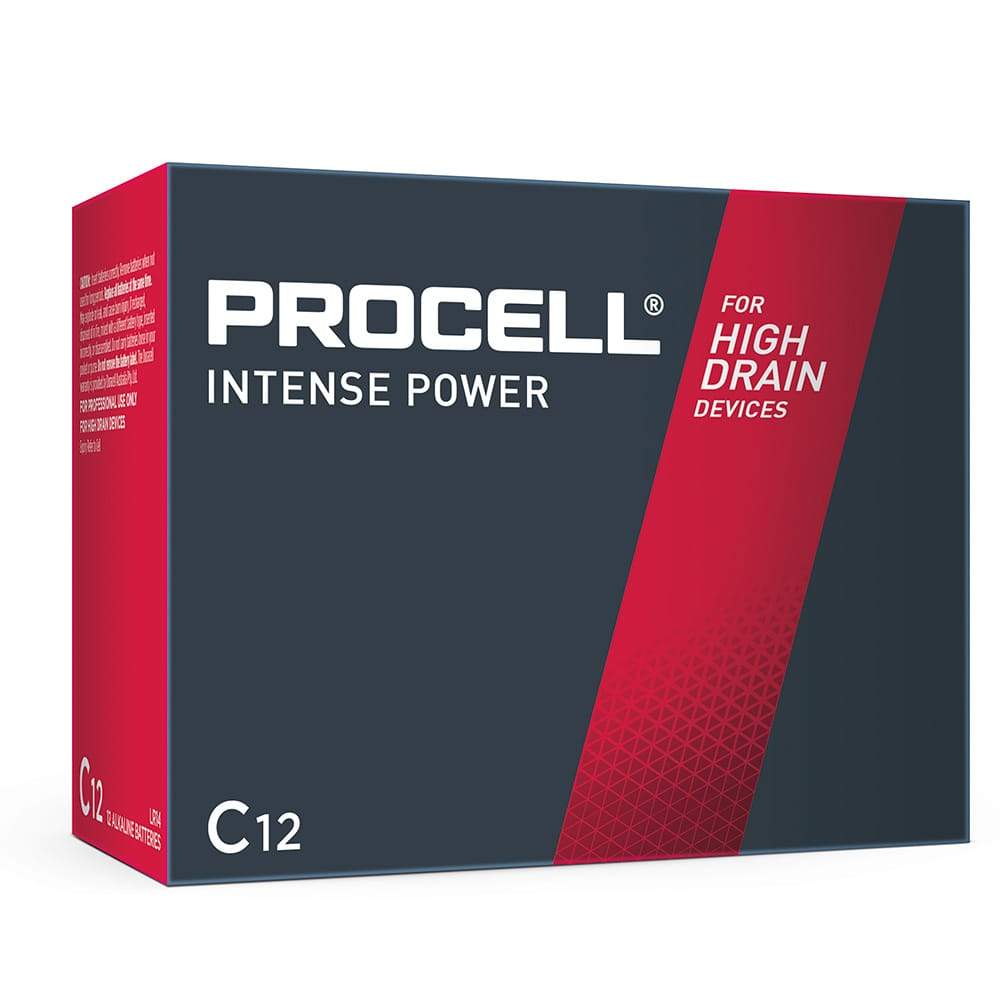 | | |
| --- | --- |
| Dimensions | Length Approx: 50.00 - 50.00 mm Diameter Approx: 26.20 - 26.20 mm |
| Voltage: | 1.2V, 1.5V |
| Chemistry | Alkaline, Nickel Metal Hydride (NiMH) |
LR14, R14, UM2, UM-2, MN1400, MX1400, PC1400, 14AC, 14A, E93, EN93, 814, ALC, AL-C, 7522, AM2, HP11, Baby, Mignon
FREQUENTLY ASKED QUESTIONS
Are there different size C batteries?
Size C batteries can be standard or non-rechargeable. There are also size C rechargeable batteries. These types have both their strengths and weaknesses. It is good to use the right type of size C batteries for your device or any specific application for optimized performance and safety.
Are C and D batteries the same?
AA, AAA, C and D batteries have the same rated voltage of 1.5V. However, these are different when it comes to their dimensions, battery capacity, and applications. For instance, D batteries can deliver more current compared to C, AAA, and AA batteries.
What is the best size C battery?
Duracell Procell C12 Alkaline batteries are considered as one of the best batteries in the industry.
Do you offer bulk pricing for size C batteries?
Yes. HBPlus Battery Specialists Australia is the country's leading and trusted direct supplier and battery wholesaler. We offer the unbeatable lowest prices in the market with our original premium batteries. Buy size C bulk batteries now and save more while enjoying the best quality batteries delivered at your doorstep the soonest possible time.