Remote Control Batteries Quick Facts
Crane remote control batteries at HBPlus Battery Specialists give you a wide range of choices. These are both original and replacement batteries designed to maximize the power of crane remote controllers. Made for long lasting use and durability, high-quality remote control batteries optimize the controller's functionalities in controlling the tasks performed by the heavy equipment.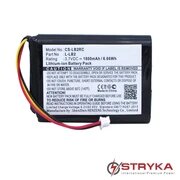 | | |
| --- | --- |
| Dimensions | Length Approx: 3.40 - 114.70 mm Diameter Approx: 35.00- 93.58 mm Height Approx: 13.80- 115.0 mm Weight Approx: 5.50- 325.0 g |
| Voltage: | 2.4V, 3.6V, 3.7V, 4.8V, 6V, 7.2V, 9.6V, 14.4V |
| Chemistry | Lithium-ion Li-ion), Lithium Polymer (LiPo), Nickel Metal Hydride (NiMH) |
Frequently Asked Questions
What batteries are best for remote control?
The best choice are the greener types. Go for rechargeable lithium batteries over alkaline. The higher the battery capacity, the better.
Do you offer bulk pricing?
Yes, we offer bulk pricing for crane remote control batteries. As Australia's trusted direct supplier and wholesaler, we give you the privilege to enjoy high-quality batteries at the most competitive market price for more savings on your part. Contact us today!
How fast can you ship?
We always aim to process all orders as soon as possible. We offer 1-day shipping for orders within Melbourne. For orders outside Melbourne, contact us for shipping schedules.