Lithium Golf Cart Batteries 27Ah DIY Series Vs AMPLUS 67, 108 and 150Ah
Lithium Golf Cart Battery Conversion Kits
Types of Lithium Kits
There are mainly two types of lithium conversion kits suitable for golf carts and utility vehicles: Single-pack / Commercial Battery and DIY/Modular Drop-in Batteries. Each serves different purposes and offers unique advantages.
1. Single-pack / Commercial Battery
Designed for robust usage, these batteries come as a single unit, generally in 48V or 36V options. They can be integrated into various vehicles, including Club Car, E-Z-GO, and Yamaha.
Advantages:
- Unified construction with all components housed in a weather-resistant case
- Advanced Battery Management System (BMS) for detailed diagnostics and efficient power management
- Higher peak current outputs for high-performance vehicles
- Particularly suitable for commercial and heavy usage scenarios, including moded vehicles
- Capacity options include 67A, 105A, and 150A, with the 150A model providing up to 6 rounds of golf or 30-40km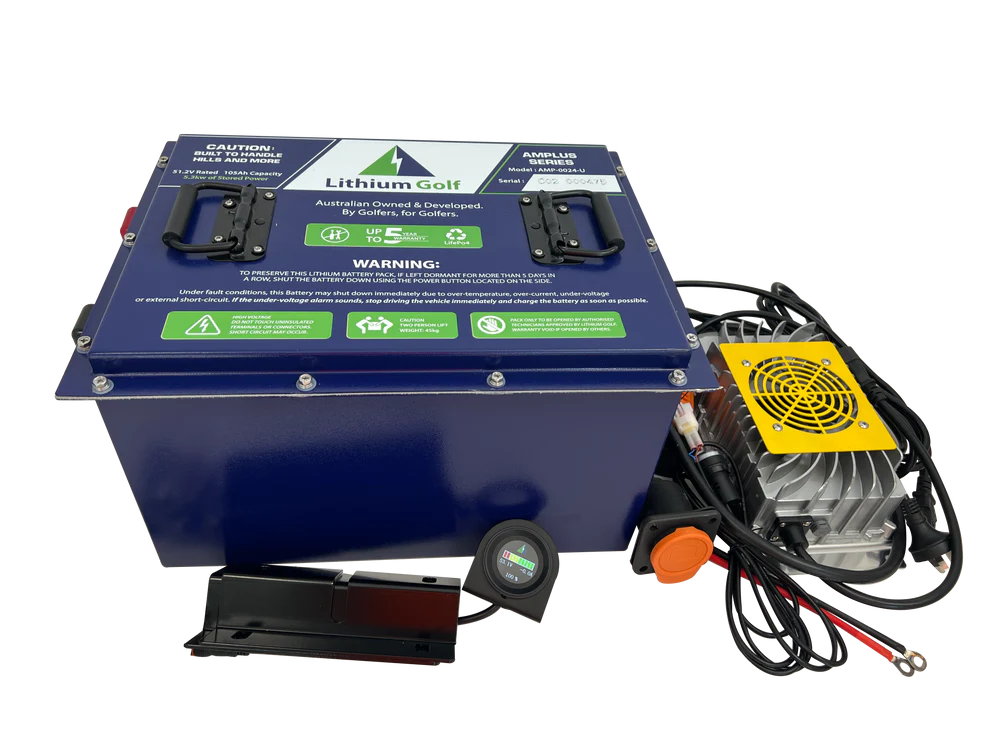 2. Modular Drop-in Lithium Batteries (Parallel)
These are direct replacements for existing 6V, 8V, or 12V cells, designed to be user-friendly with easy installation.
Advantages:
Simple and customisable setup with parallel wiring

Wide range of capacities with the ability to expand

Lighter weight and easy transportation

Great choice for personal golf and general usage

Capacity can range from 27A to 108A

Some maintenance required, including balance charging every 3-6 months
Which Lithium Kit Should You Choose?
Your selection depends on your needs, type of vehicle, and usage. Commercial and heavy-duty applications usually favor single-pack batteries, while modular batteries are preferred for personal and lighter applications. Feel free to contact us to discuss your specific requirements.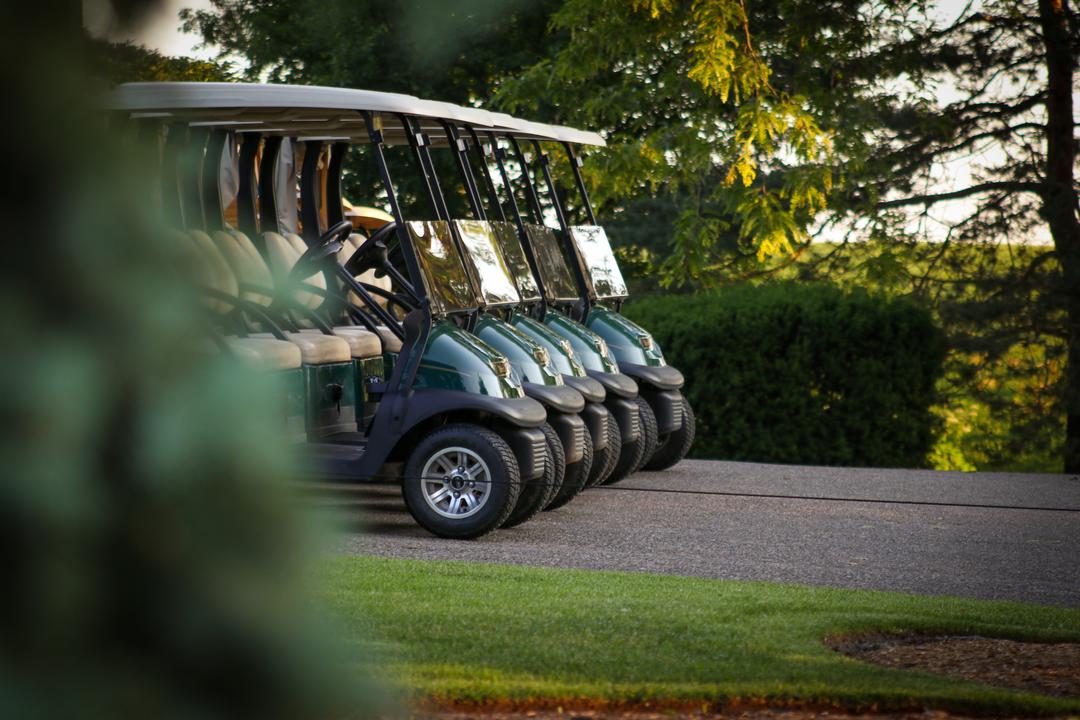 How Much Capacity Do You Need?
The capacity required will depend on the make and model of your vehicle, usage, and terrain. Here's a general guide:
54A (modular): Up to 1 round of golf (18 holes) per charge

67A Suitable for up to 2 rounds (36 holes) on most courses

81A Suitable for up to 2 rounds (36 holes) on most courses

105A (single-pack): For fleet golf users, over 3 rounds (>54 holes) in frequent use

108A (modular): For heavy usage/modified carts, over 3 rounds (>54 holes)

150A (Single-pack): Up to 6 rounds (216 holes) or heavy usage/modified carts
Installation Considerations
While modular kits can often be installed at home with basic knowledge, professional installation is generally recommended to prevent potential damage or injury.
Additional Questions and Inquiries
If you need help choosing the right lithium conversion kit or have further questions, don't hesitate to contact us. We're here to assist you in selecting the perfect solution for your needs.
About the Author
Daniel Walker is a former off-road and motocross racer. He has used Lithium batteries extensively and is an expert in the battery industry with nearly 25 years of experience. 
HBPlus is your go-to company when you need a new lithium battery or help with your current Lithium battery. 
Contact us for all of your battery requirements large and small.