Why Does The UPS Battery Swell
The UPS battery swells for many reasons.
UPS battery is usually made of sealed lead acid. These sealed lead acid batteries cause swelling over time. It is for the fact that these are manufactured as being recombinant. This allows the absorption of gases during the battery's chemical reaction. The process goes as the battery ages that eventually results in swelling.
The placement of the cells inside the UPS battery is also another factor that affects battery failure and the swelling of the batteries. The cell's negative and positive plates are placed closely together that only the divider's thickness separates them. These are tightly secured in the cavity with very little space inside the battery. As these plates expand, pressure is exerted on the battery walls. Cracks and splits may appear at various points as the swelling of the battery progresses.
Why cell plates expand
You have known that when cell plates expand it eventually makes the battery to become swollen. Overcharging is one major cause of the expansion of the cell plates. The shorting of the battery terminals also causes the cell plates to expand. These two scenarios both heat up the cell plates inside the battery. When heated, the cell plates' lead has a high expansion rate. The extreme pressure during this said heating process causes battery swelling and failure of UPS systems. This is due to the fact that battery swelling can deform and cause major harm to the battery parts or components.
Understanding lead acid batteries and
premature battery failure
A lead acid battery undergoes its usual battery life cycle in three phases. These are formatting, peak and decline. During the formatting phase, the plates can be described as being in a sponge-like condition with the electrolytes surrounding them. As in a hardened sponge that you can squeeze and release, exercising the plates can lead to electrolyte absorption. Activating the electrodes increases the capacity of the battery.
This formatting phase is very essential to the life of every deep cycle battery. The short life cycle that can be observed in a lead acid battery is due to the active material depletion. Even before the "plate-and-grid deterioration" a lead acid battery also suffers from such other infirmities as shedding, corrosion and short, acid stratification, water loss, surface charge, and sulfation.
Top Factors Affecting Premature Battery Failure
These top factors are briefly explained to help you understand how this affects failure in lead-acid batteries and other variants.
High Temperature
Manufacturers based the rated battery capacities of each one on 77°F (25°C) as the reference temperature. If it goes beyond this temperature battery lifespan and performance is at risk. To help you visualise further, battery performance and lifespan is reduced to 50% for every 15°F or 8.3°C that you go beyond the reference temperature. The aging of the batteries can be seen in the accelerated corrosion of the strap, grid structure, and the positive plates. For this reason, routine maintenance checks must be done for proper ventilation and thermal hotspot detection.
Over cycling
The repeated cycling of your batteries from full discharge to fully charged and back, eventually causes the active materials to be lost. The process reduces battery life and capacity. Over cycling of batteries usually happens during a power failure when it operates on battery power.
Overcharging
When the battery charging system is overcharged, it causes high internal heat and excess gasses. Excessive gassing leads to the plate's active removal. Excessive heat may also oxidize the positive plate material. It can also warp the plates.
Over-discharge
Hydrationusually happens when batteries are over-discharge but not properly recharged. Though this does not happen in VRLA cells because of its opaque container. The existence of hydration in batteries damages the cells permanently.
Undercharging
Undercharging exists when you have a faulty charging system as it will not maintain the battery at full charge. During severe undercharging, there is the hardness of the plate's sulfate that cannot be removed by normal charging. As a result, the battery that is undercharged fails to deliver the required power to run different applications.
Improper storage
If you store cells that are beyond the manufacturer's recommended duration, it leads to sulfation. When this happens, it reduces battery life and capacity.
Vibration
The vibration occurs when the battery is not mounted securely. It poses such negative effects as having a loose connection, cracking of the case, and internal component damage.
Misapplications
Lead acid batteries and any other battery have their specific applications. Using a battery that is not compatible with some applications or the capacity and power requirements do not exactly match may cause power failure. It could even affect and damage the device.
How To Take Care Of Lead Acid Batteries
Lead acid batteries, either flooded AGM, sealed or gel should have saturated charge applied to them to avoid sulfation. Having correct float voltage, they can remain on a charge. The charging methods include a constant voltage at 2.40-2.45 per cell and float voltage of 2.25 - 2.30 per cell. Charge time is between 14 -16 hours. Let the battery stay cool. Regarding the discharge process, these can endure currents that are considered as high peak. However, it is recommended that you avoid full discharges. Remember to charge your batteries after every use.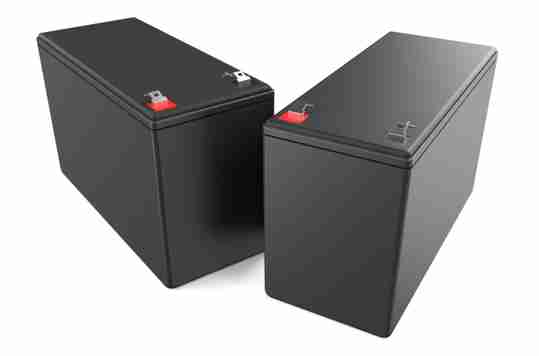 In order to prolong battery life, minimize deep cycling. Starter batteries should not be deep cycled. Apply fully saturation charge but remember to avoid heat as much as possible. When storing batteries for years, you need to apply a topping charge every 6 months. This is done to avoid sulfation. You also need to keep the at >2.05 volts. Battery transport for lead acid is under Class 8restrictions. Observe proper disposal procedures. These are recyclable and not disposable at all as they are toxic.
Applications/Uses
Lead acid batteries such as AGM, VRLA, and Gel have their respective uses or applications. Some are used in grid energy storage, off-grid household electric power systems, emergency lighting, large backup power supplies, UPS, automobile starting, lighting, and ignition. Other applications include traction batteries for golf carts, nuclear submarines' emergency power, electric vehicles, backup for computer system and alarms. These are also used for motorcycles, electrified bicycles, electric scooters, electric wheelchairs, marine applications, and electric forklifts.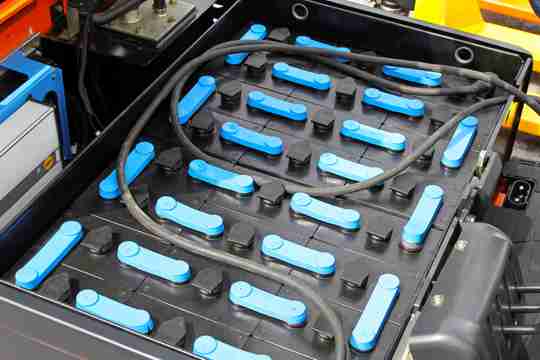 How Do You Treat A Swollen Battery
Safety should always come first so always treat a swollen battery with care. Do not use the battery nor leave it connected to a charger for a few hours or overnight. Though there are some DIY videos online that offer tips and hacks about this,it is best to leave this issue to the experts for your own safety as well as for the protection and care of your devices. Remember that when lead acid swells, you are not just at risk of experiencing electrolyte spill or the toxic chemicals that may come out anytime from the inside parts of the cells.
You should take note the this may burst, or the worst-case scenario is that an explosion could happen anytime. So again, think about safety first! Consider getting a battery replacement as soon as possible. Contact your area's concerned departments regarding battery disposal and recycling facilities for the bulged batteries. It is best to play safe than try DIY hacks nor play like an expert but face risks in the long run.
Is Swollen Battery Dangerous?
Yes, a swollen battery is dangerous and must never be ignored. Do not use this battery with any device even if it still works. This gradually damages the battery internal components and parts. This can damage your devices, or worst, burst into flames. These are also toxic to one's health. They are not just harmful to children but even to adults as well as the environment. So, be careful, not to touch the corroding part nor try to take away the material coming out.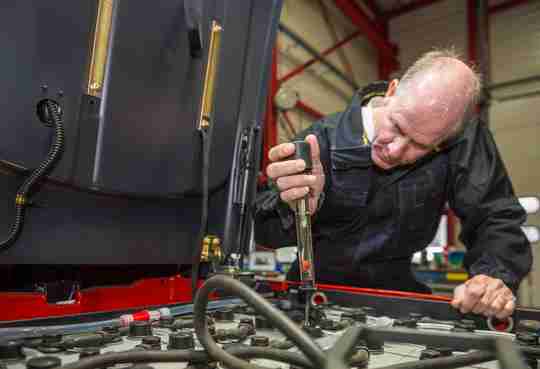 HOW DO YOU STOP A BATTERY FROM BULGING
A bulged or deformed battery is a usual scenario with an aged battery. This also happens even with batteries that are used for just a few months. These are affected bysuch factors as elevated or high temperature, improper charging conditions, and misapplications among others. Some batteries, like Lithium-ion batteries in smartphones, are made to stop bulging by battery professionals. You can even watch videos online regarding DIY hacks on how to stop a battery from bulging. These videos are somewhat easy to follow but most of these are suitable for smaller batteries only like the smartphone battery. How about larger ones like the UPS battery? Though there might be someone in your area who can teach you about it, that lies on you if you think you can really handle it or not. Doing so is such a dangerous thing unless you have a professional background in batteries, electronics, and even electricity. If not, then you better leave the issue to concerned professionals because a bulging battery is hazardous to your health and to the environment. You may contact recycling departments for the available facilities for the recycling process of these bulged batteries.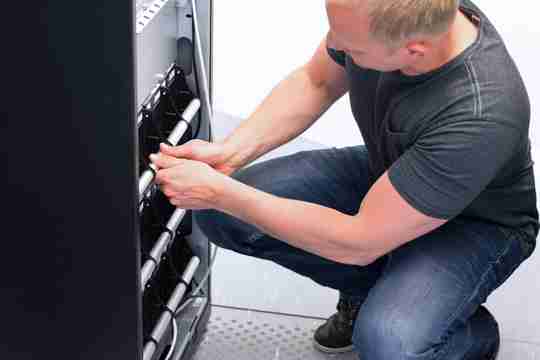 HOW DO I KNOW IF MY UPS BATTERY IS FAULTY
You can tell if your UPS battery is faulty with these 5 warning signs.
Age - UPS batteries last for about three to five years. You ought to know how old your UPS battery is by now so you can prepare for doing any UPS battery replacement in the near future to avoid interruptions and even swelling or any other potential hazards.
Low Battery Alarm - All UPS have battery alarm running on periodic self-test. The UPS gives the alert signal letting you know when to get a battery replacement. This usually comes with the indicator light prompting you to prepare and replace your UPS battery. Sometimes an alarm is used instead of an indicator light. If you have set up daemon monitoring, you also get an email about UPS batteries.
Inverter Failure Symptoms - The symptoms are also similar to wonky control electronics. These include signals like flashing of panel lights or repeating alarms. Another thing is if the terminal displays a white slag, this means that you need to replace the battery as soon as possible as it is faulty and not suitable for use anymore.
End of useful life - You need to get a new one when its battery reaches 80% of its rated capacity due to aging that it cannot do any good.
Early Discharge - When you notice that the battery takes a longer charging time than usual to be fully charged but then discharges easily, then you should consider getting a new one as this may require an urgent replacement any minute.
It is good you know these things beforehand so you can prepare and avoid any further damage to your devices, your health and the environment.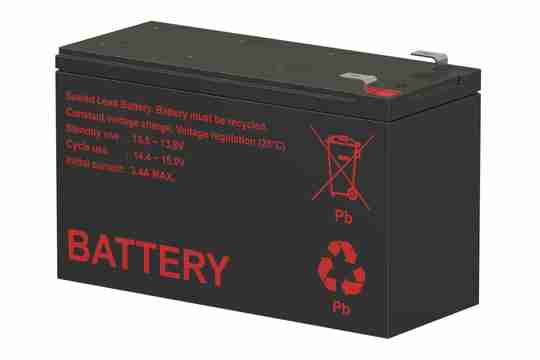 THE BOTTOM LINE
In a nutshell, UPS batteries swell because of various reasons. These include improper charging and discharging high temperature, improper storage, vibration, over cycling, and misapplications. Since prevention is always better than cure, it is best to follow proper care, storage and observe correct charging procedures to keep your UPS batteries from bulging. Use the right charger and make sure to know when and how to charge your UPS battery the right way for fully optimized batteries and devices. Make sure you watch out for the warning signs associated with battery failure or demise, so you know when to get a new one to replace the old one. Getting high-quality UPS batteries is as important as with any other battery. Make sure the product comes with a warranty and always get it from a highly reputable wholesaler and supplier. Understanding VRLA and other types of lead acid batteries make you smarter in choosing the best batteries for your device.
FREQUENTLY ASKED QUESTIONS
CAN A UPS RUN WITHOUT A BATTERY?

 

 

 

Whenever your main source fails, the UPS can still keep the connected device or equipment up and running. This happens because UPS has batteries installed inside. If you try to remove it from its case, then UPS no longer function.

ARE ALL UPS BATTERIES THE SAME?

 

 

 

UPS batteries have varying types and sizes. The size that you want for your UPS should depend on the number of devices and load you want your system to keep running. Unites with smaller power rating require 12 V batteries while some require 36V. Check with your manufacturer for battery capacity and other specific requirements.

WHERE TO BUY SUPERIOR QUALITY UPS BATTERY?

 

 

 

Get your superior quality UPS battery at HBPlus Battery Specialists. The company is Australia's leading and most trusted direct supplier and battery wholesaler with a full range of batteries including both replacement and original brands of batteries for UPS. This includes such brands that are well-loved by Australians such as Drypower, Panasonic, MI Battery Experts, and many more. Get more saving with wholesale batteries or bulk batteries in various options suitable to your battery requirements and other preferences. Get a free quote now. Get it from the experts. Contact us today!