5 Summer Camping Spots in the Northern Territory
The Northern Territory is known for its large rock and orange dirt that stretches as far as the eye can see.
If you're looking for a bush-based adventure that's off the beaten track, the NT really delivers. 
Here are 5 of the best places in the Northern Territory to camp out in!
Located just outside of Alice Springs, the Owen Springs Reserve is a former cattle station that covers a whopping 1570 square kilometers! 
The road into the reserve follows the same route that John McDouall Stuart took back in the 1860's. You must be driving a 4WD for this trip. The scenic spot is great if you plan to get away from the city. You can also explore the site of the first station homestead built in Central Australia, the Owen Springs Homestead ruins.
There are no facilities at this site so it's 100% BYO.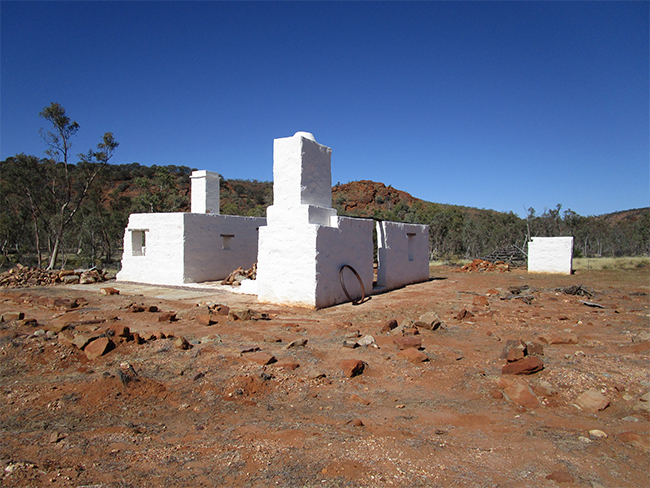 In the city, you can see man-made sky-scrapers, but to see a natural one, you'll want to visit this special place. With a sandstone pillar that is 50 meters high, there is also no shortage of nature walks to explore. If you like photographing wildlife, you'll get a kick out of this place. And 4WD enthusiast will also enjoy the drive out to the reserve. 
Unfortunately, pets and generators are not permitted, and camping fees do apply.
8th Gorge Campground is one of the camping sites along the Southern Walks inside Nitmiluk National Park. The actual campsite is one you have to walk to, and along the way, you'll see dissected sandstone country, broad valleys and numerous, significant cultural sites. The deep gorge carved through ancient sandstone by the Katherine River is the central attraction of the Park.
It is expected that you respect the Aboriginal art and clean up your site when you leave.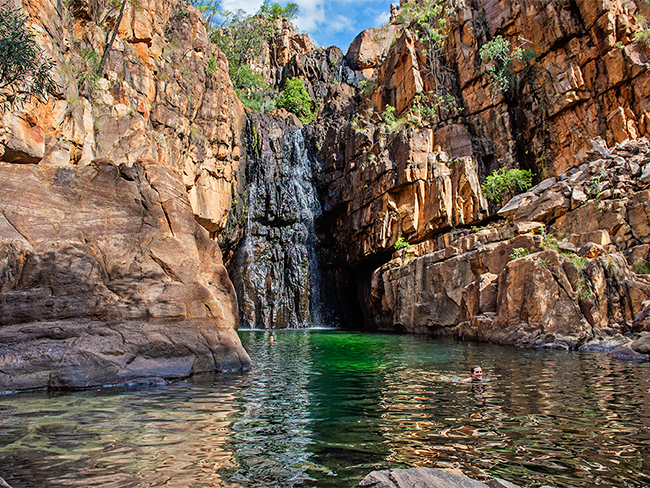 If you want to see the real Australia, this is the place to do it. This far-flung national park in the heart of the Northern Territory is brimming with serene waterholes, rich cultural history, and arid-zone birds.
Bring the camera, and the 4WD and spend a few nights under the stars. The dusty ground and heat will show you what you've been missing out on in the city. You can also cool off in the Old Police Station Waterhole.
This place is not for amateur campers. There are no facilities, and the park is based in a very remote location, so make sure you have adequate medical kits and plenty of water.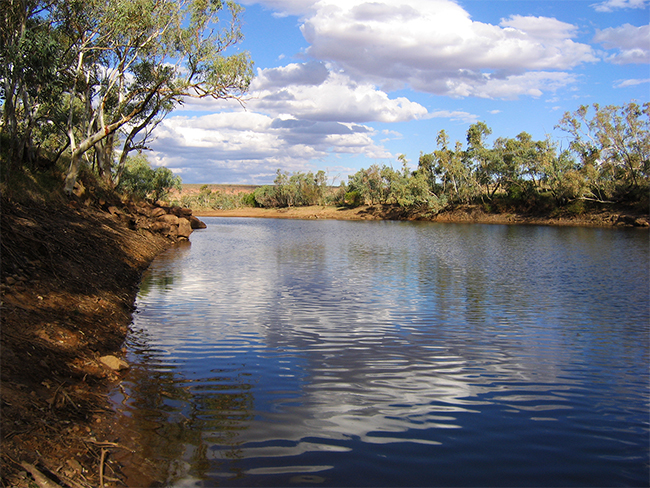 Located in the top corner of the NT, this Park is well and truly off the beaten track. There are some amazing examples of Aboriginal art located on the rocks.
This area is perfect for bushwalking, camping, seeing Aboriginal sights, spotting wildlife and guided tours. It is important you avoid swimming due to the high level of saltwater crocodiles in the area.