We said in our last post that we'd cover what bikes are best for your newfound love of Motocross Sports, and now we are!
 When you start out its ideal that you get something second-hand that won't put a noticeable hole in your bank account (Not noticeable to the wife that is). But if you're getting more confident, and haven't crashed in a while, it might be time to look into upgrading. 
So, here's a few bikes that would be ideal for the next step of your extreme sports addiction.
Honda CRF450R
Recommended by Red Bull themselves, this little beauty is reliable and well-built and not to mention super powerful. 
It is outright powerful and has been designed to nail the holeshot and make you a winner. The Dual-Stage injection system fires two fuel charges into the cylinder during every fuel cycle. The first charge is used to cool the intake valve/port area in order to increase the density of the air/fuel mixture, while the second charge increases the amount of fuel directed into the combustion chamber to improve power and response. 
Despite this extreme power, the Honda CRF450R is great for beginners as it is easy to control and ride. It is currently retailing at $9,149.
SUZUKI DR-Z400S
If you a bit of a giant and need something with a bit of height, this motorcycle is perfect.  
Described by Suzuki as an "off-road machine", this bad boy can be used down at the track or on the road. With amazing throttle response and smooth performance, the DR-Z400S boasts a lightweight design that is compact, allowing it to handle all kinds of terrains.  
The 4-stroke engine makes this bike perfect for a beginner who wants high performance. Currently retailing at less than $9000.
Kawasaki KLX140G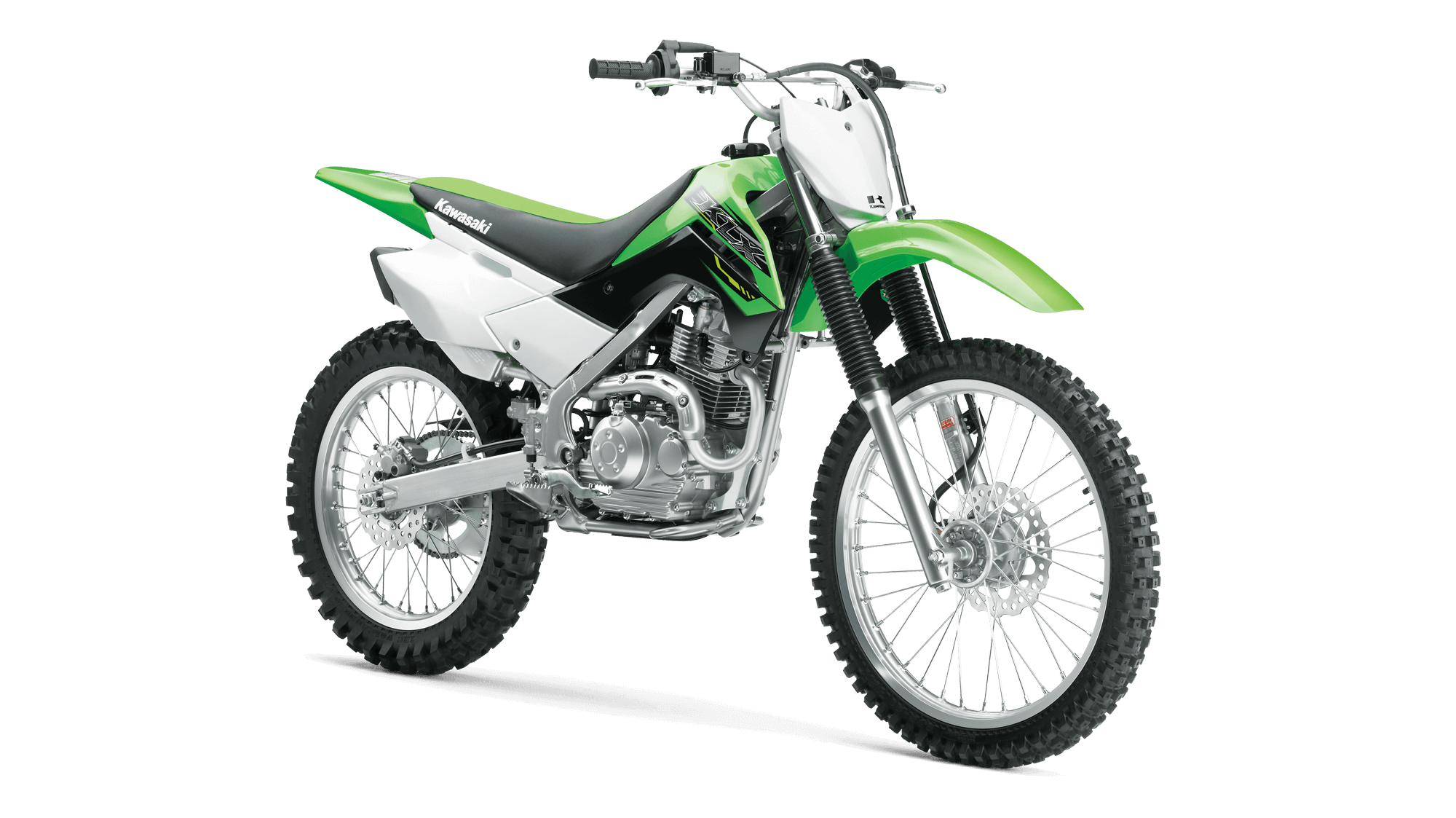 This is a bit of a cheaper one than the last few, retailing on bike sales for less than $700. With a five-speed transmission that's run by a manual clutch, this is great for you as a beginner as a manual is essential for you to know how to operate. The seat is 33.9 inches which lets you put your feet to the ground as you learn to ride. 
As you can see it's a bit cheaper than the last two, suitable for the biker on a budget (or who's scared of their wife finding out he's spent the kid's trust fund on his dirt bike addiction). 
For the Kids…
If you're getting them into motocross early, here's a few bikes which are great for kids. 
KTM 65 SX
Another one from Red Bull, this is best for 9-12-year old's who are ready for their first geared bike. This crazy thing features a double grinded central double-cradle-type frame and a 2.5 liter fuel tank. 
They are a bit on the expensive side retailing for less than $6000. 
Yamaha PW50
Yamaha is known for making top of line mini-bikes that are designed for young kids who are getting their first rush of adrenaline out on the track. 
With a fully automatic 2-stroke engine, low seat height and a lightweight high-level exhaust, the PeeWee 50 will give you the peace of mind that your crazy kids will be safe on this 39kg motorcycle. 
And the best part is the price, retailing for under $2000!
Of course, this is just a tiny fraction of dirt bikes on the market. We encourage you to do some research and talk to some other riders on the track about what bike is best for you.