Your tyres are a really important part of ensuring your bike handles the toughest of conditions.    
A Mousse is a foam ring insert that takes the place of a regular air-filled tube and replaces a standard rubber inner tube in off-road motorcycle tires. It is basically a spongy circle that is made from butyl honeycomb foam that goes around the inner part of your tires. Currently Michelin is a leader in the production for bib mousse technology.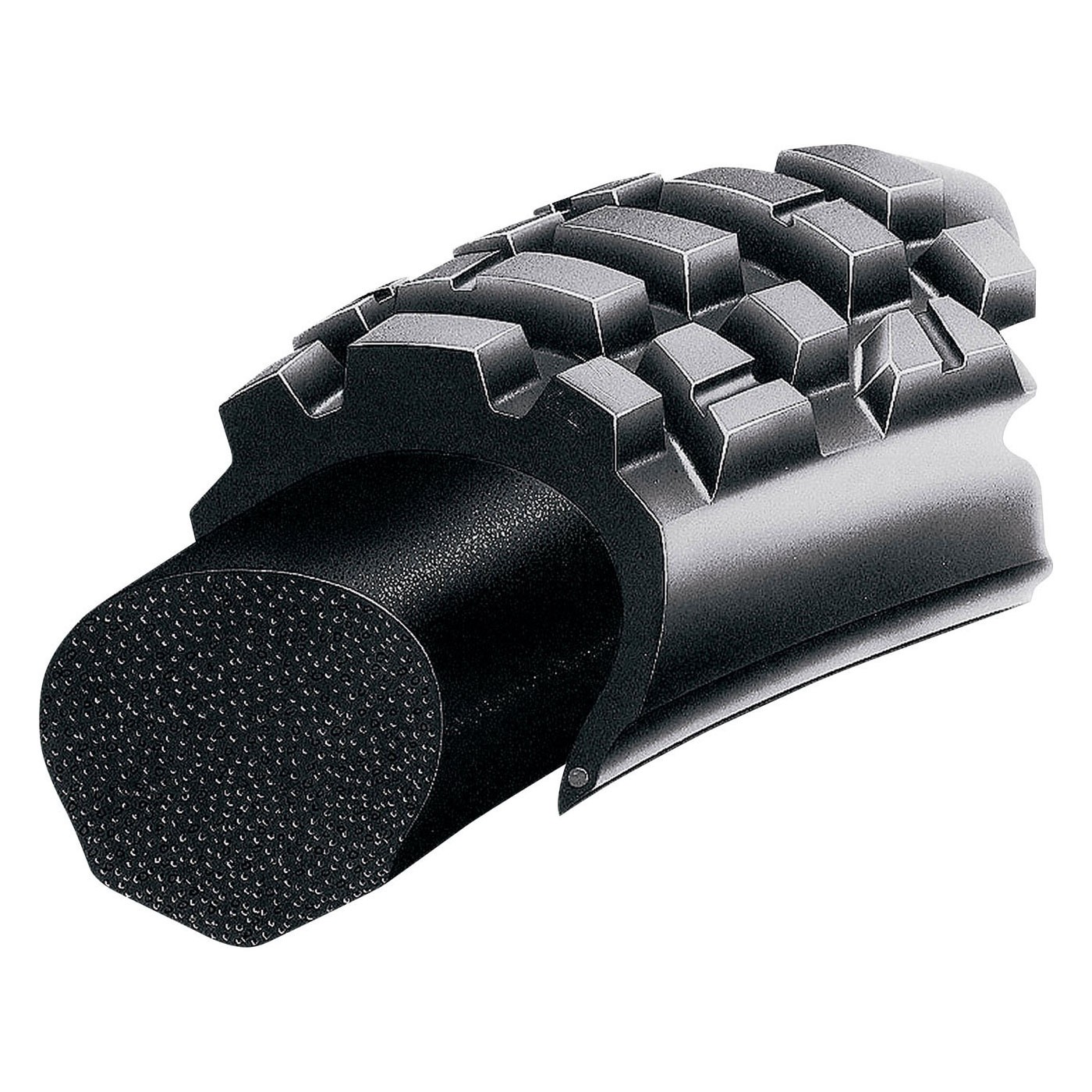 They are a beneficial thing to have as they completely eliminate flat tires, which is great if you're a rough rider. Handling speeds of up to 120KPH, It is also great for dirt biker they're contently riding over rocks and on rough terrains, and the foam in the mousse dramatically reduces the impact on you, the rider. 
Although mousse tubes aren't without their downsides. They are a bit on the expensive side, costing up to $250.00 from Michelin due to production costs. They also retain the tyre pressure level at 13 psi which can limit what conditions you can ride in. 
If this is an issue, you may want to consider a heavy-duty tube system. These are a good alternative as they come in a variety of thicknesses, which gives the rider more variety.  They are also far easier on the wallet while still handling tough conditions.
Reportedly, the downsides of heavy-duty tubes are that they aren't necessarily puncture resistant and are somewhat springy when hitting objects. 
It doesn't hurt to ask other riders what their opinions and experiences are with tubes to get another perspective.